Our Privacy Policies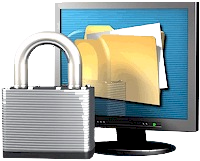 Our Privacy Policies
This Privacy Policy applies to all of our on-line activities and forms contained within our website.
Our Commitment to Privacy
We at BB Consulting Services, Inc recognize the importance of protecting your privacy. The purpose of this notice is to explain the practices and procedures we implement to protect your personal information and the way we use this information. This notice can be accessed by clicking on a "Privacy" link on every page of our web site. BB Consulting Services, Inc is committed to protecting your privacy and will honor this Policy.
The Information We Collect and How We Use It
You may browse BB Consulting Services, Inc web site without submitting personal information. However, if you choose to participate in any of our online activities, you will be asked for applicable data such as your name, postal address, email address, phone number, and fax number. The purpose of collecting such data is to respond to specific questions, to register you for any of our events, or to honor requests for additional information. BB Consulting Services, Inc also uses this personal information to provide updates about BB Consulting Services, Inc and upcoming events.
Sharing Your Information with Third Parties
BB Consulting Services, Inc never shares your e-mail addresses with third parties without your consent. Personal information collected from online forms is never shared with third parties. BB Consulting Services, Inc does everything in its power to guard you against unwanted spamming.
If you have any questions or concerns about our privacy policy, you may contact BB Consulting Services, Inc by mail, email or telephone with the information listed below.
BB Consulting Services, Inc
6540 Lusk Blvd Suite C-136B
San Diego, CA 92121
(619) 253-4322

Office Hours
Monday to Friday
9:00am - 5:00pm PT